407 | Strip Center for Sale | Marble Falls, Texas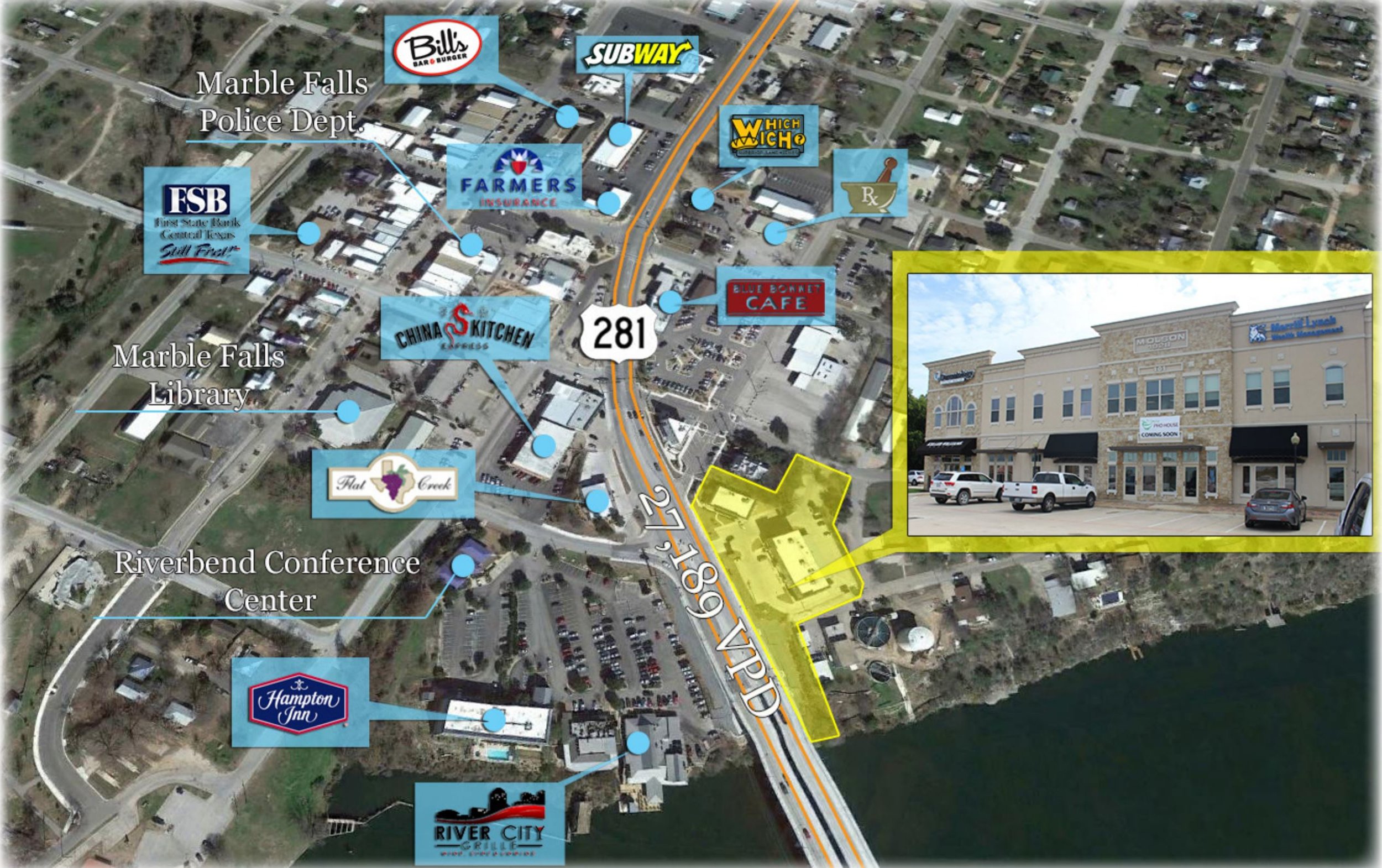 Store Highlights
Strip center size:

20,240

sq feet
91% occupied
Built 2007
Easily accessible from major thoroughfare
Walkable distance from nearby residences
Price:

$4,200,000
Business Description
Built in 2007, the property consists of two separate buildings amassing 20,240 square foot of mixed use on 1.98 acres in Marble Falls, Texas.
The property is currently 91 percent occupied with staggered leases by an attractive mix of retail and office tenants on triple-net leases (NNN). A new 10-year NNN lease of 4,060 square feet was signed by Lakeside Children's Dentistry in July 2016, which consists of 2 percent rent increases every year and also contains two-five year options to extend.
With frontage on U.S. Hwy 281, the Property benefits from high visibility as you are entering the city of Marble Falls and features an ease of access afforded by two points of ingress and egress.
Marble Falls is in the Texas Hill Country on the Colorado River, 47 miles northwest of Austin and 85 miles north of San Antonio. Located on U.S. Hwy 281 is a north-south 1,872 mile highway, known as the longest continuous three-digit U.S. Hwy Route.
Offered for $5,200,000, The Landing on Lake Marble Falls provides an investor a opportunity to realize substantial upside, by way of leasing the vacancy and increasing rents.